61 Key Electronic Piano Keyboard 328-13
Stock Out
on/off power button

musical keyboard (36 white keys + 25 black keys)

digital display

buttons for 100 tones (e.g. piano, cello, jazz guitar, trumpet, saxophone, flute, oboe… -)

buttons for 100 rhythms (e.g. waltz, tango, ballad, disco, country, rumba…)

demo one and demo all buttons (8 melodies)

chord mode – single (individual chords played together), finger (individual chords played separately)

volume control buttons

tempo control buttons

start/stop button

record button

programming button

PLAY button

microphone output

2 speakers

microphone

charger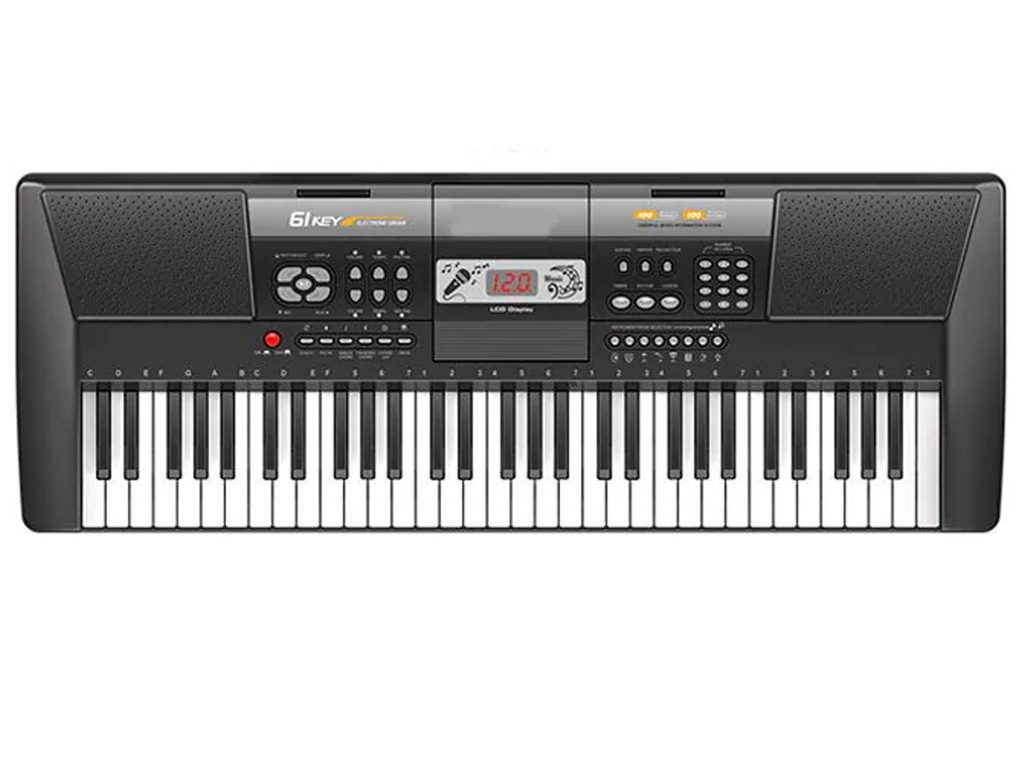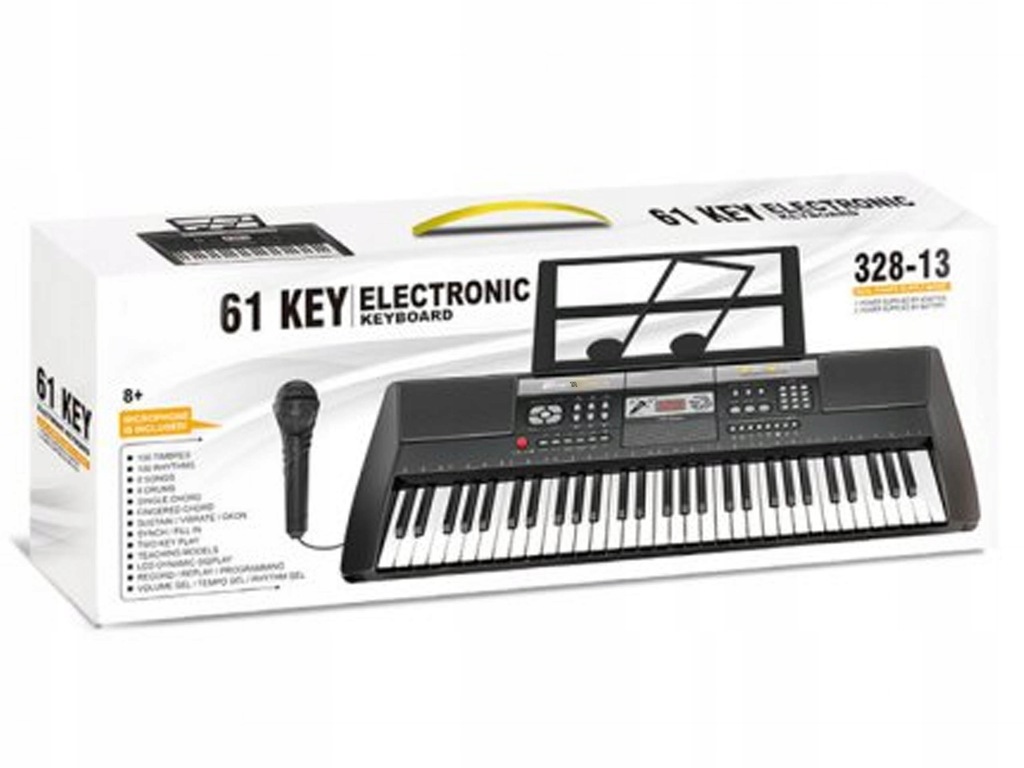 The keyboard is a multifunctional educational toy that develops imagination, musical skills, a sense of rhythm, sense of hearing, and also allows us to awaken the musical passion of our little virtuosos.
Keyboard is a proposal for all children interested in the world of music and sounds.
This richly equipped instrument gives our children almost unlimited possibilities in implementing the most unique musical ideas, in creating unforgettable compositions and in immortalizing their first concerts and playing them to their loved ones.
Instrument power supply (replaceable):
via the network – the power adapter attached to the keyboard

six AA 1.5v batteries (ordinary fingers) – not included
KEYBOARD DIMENSIONS:
length approx. 81 cm

width approx. 30 cm

height approx. 8.5 cm

G.W:22 kg