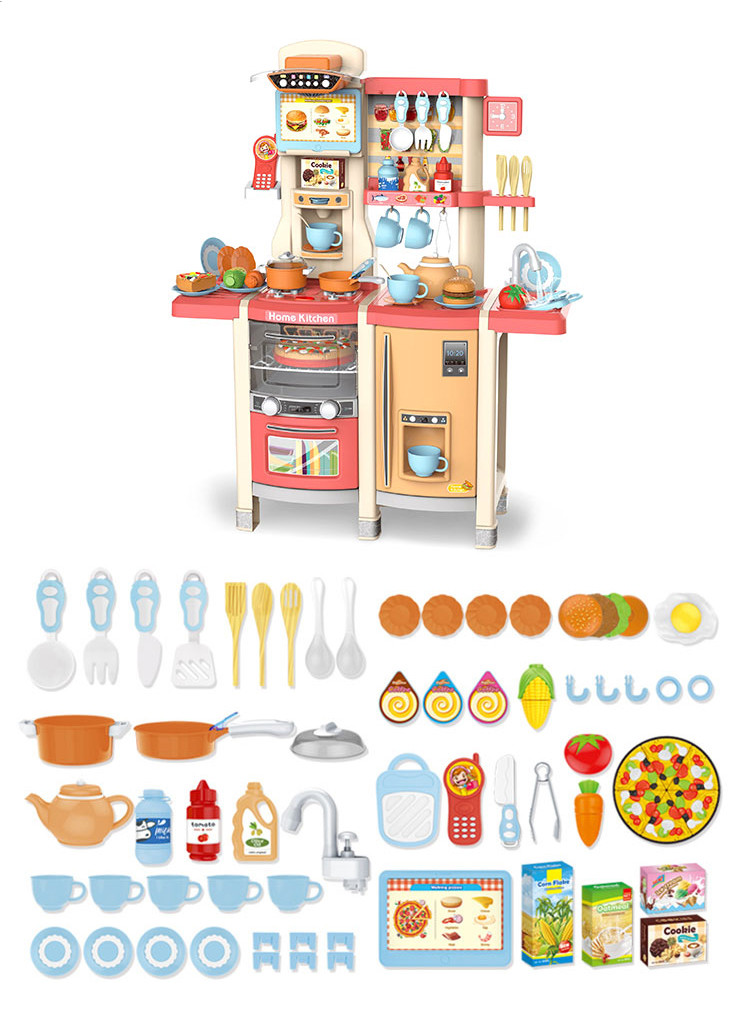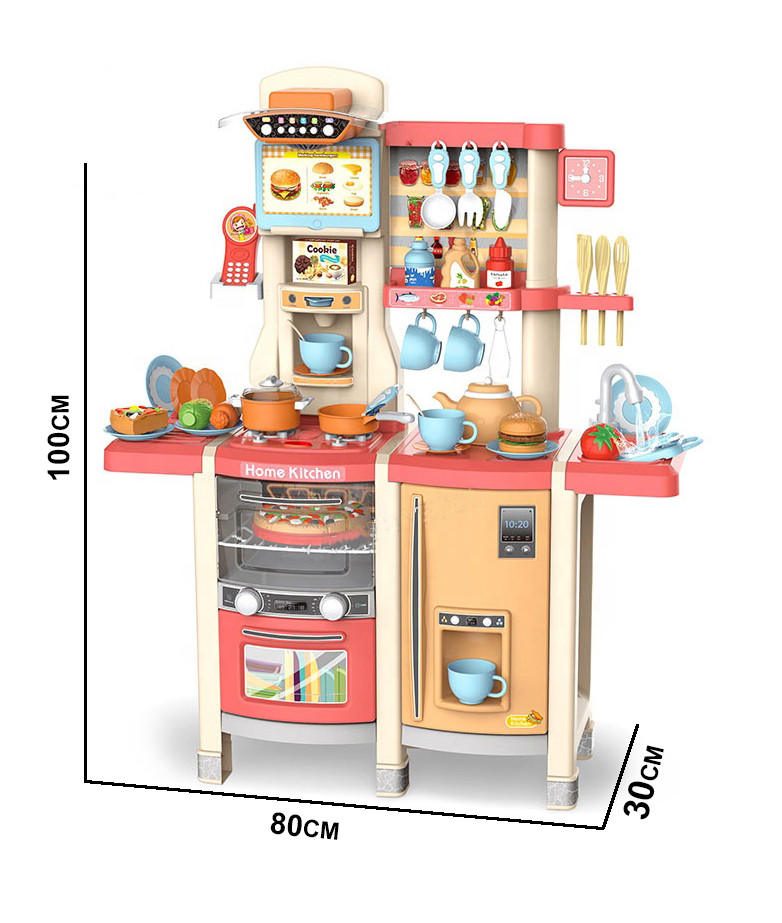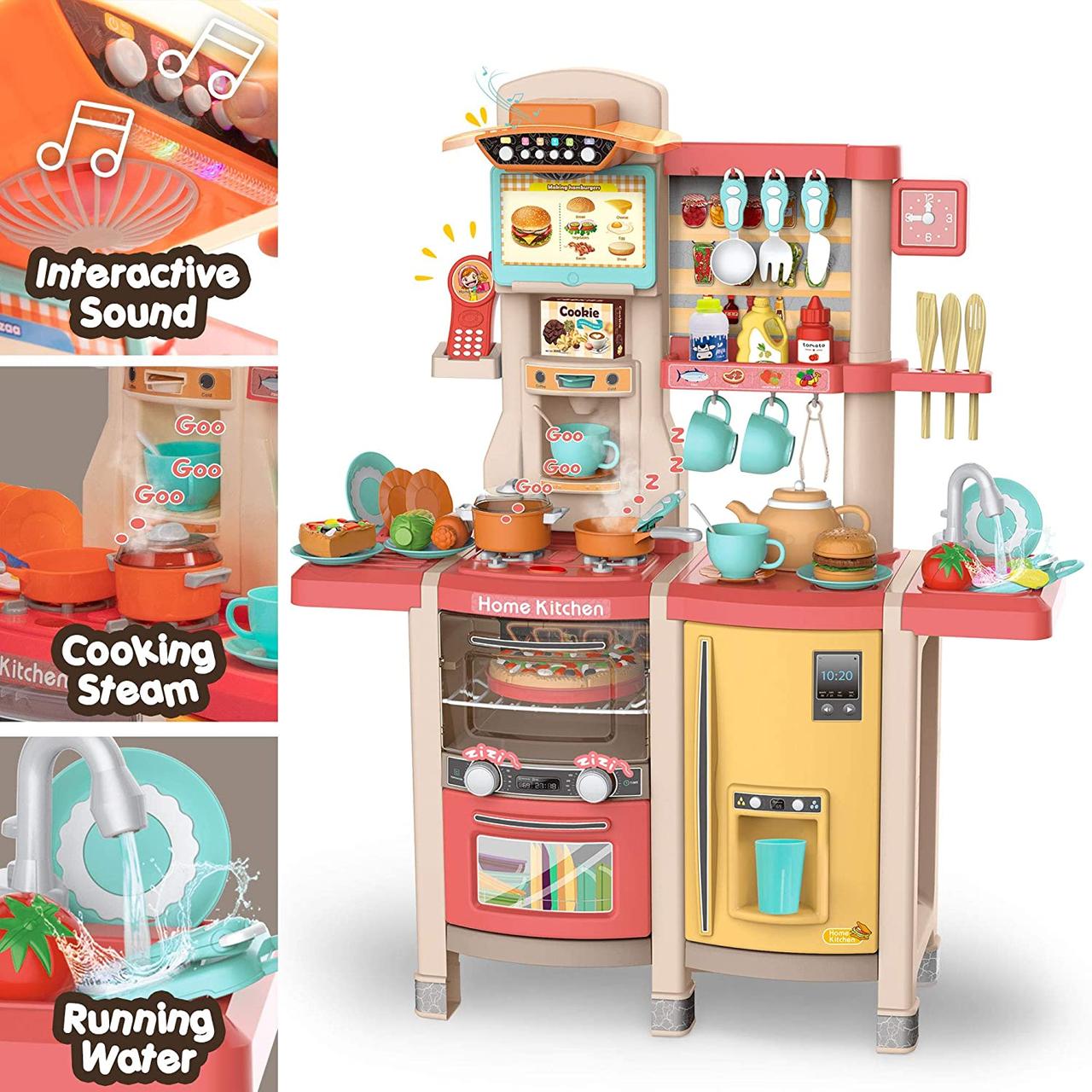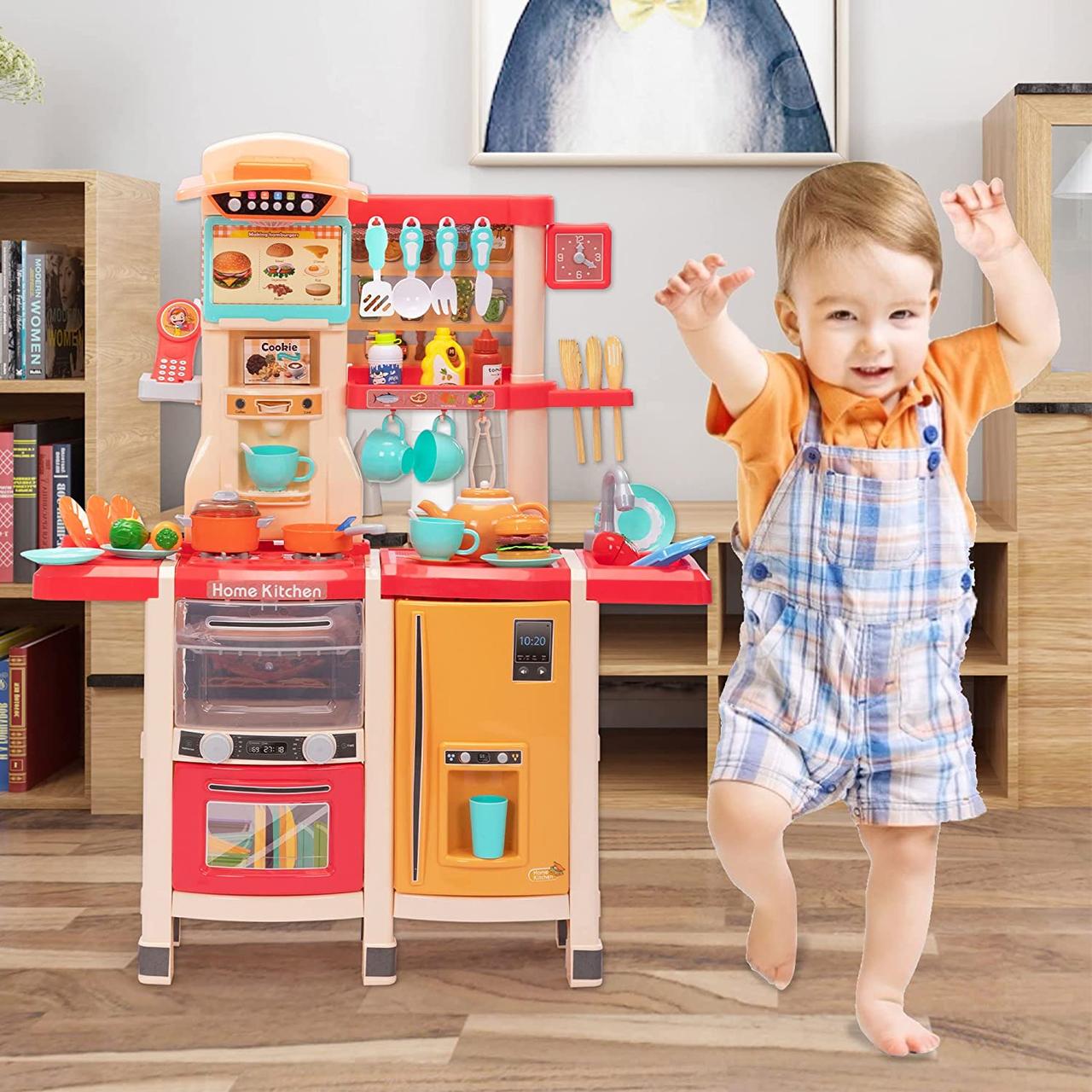 Your child loves to play with you in the kitchen while you cook, wash dishes and do housework – then the play set will be a wonderful and very useful gift for him.
Playing in the kitchen at the stove is a serious health hazard for young children, which is why exciting play sets have been created that imitate kitchen appliances, making the game educational and fun. The kitchen is a beautifully detailed play set, consisting of: a stove with cold steam, a sink water, ovens with an opening door where you can store toy products, or fold accessories from a set, kitchen utensils, a set of products.
The kitchen will be the perfect gift for your children, which will prepare them for adulthood, teach them how to use toy household appliances and contribute to the development of accuracy, 
housekeeping
 and fine motor skills.