BAOLI 31 Keys Piano Keyboard for Toddlers with Microphone and Stool
In stock
31 KEYS – 31 black and white keys, 4 instrument keys, 4 Instrument Styles, 8 drum sound effects (changed by pressing button Drum 4) and much more. This cute little musical instrument can bring lots of musical fun for your child.

TEACHING MODE – This interactive piano is equipped with 3 teaching modes. Your child can follow the red stickered keys on the keyboard. This piano can help your child improve their musical pitch positions and teach them about music from an early age.

MICROPHONE – The musical toy comes with an adjustable microphone, with clear sound quality speakers. Children can sing with joy and enjoy playing with this pink keyboard instrument.

RECORDING/MP3 EXTERNAL ACCESS – You can press the record button on the panel to record the music you play on the piano. You can also access MP3 files form your mobile phone and mp3 players.

NOTE: Powered by 4 AA batteries of 1.5 V (not included); 3 legs are folded together. If microphone doesn't work due to the shipping, please directly contact seller for a replacement
1. Description: 31 keys, 4 instruments, 8 drum sound effects, 3 teaching modes, LED lights and Microphone
2. Features: 4 instrument keys: Piano, Organ, Guitar, Music Box 4 Instrument Styles: Slow Rock, Rumba, Tango, Samba 8 percussion keys: bass drum, snare drum, key hi-hat, cymbal, timpani, handbell, electric snare, güiro.
3. Package Includes: 1 x Piano 1 x Stool 1 x Microphone 1 x MP3 Cable 1 x Instruction Manual 3 x Tripod legs
Note: Before turning on teaching mode, please ensure the LED button is on, otherwise the keyboard guide light will not used. If the piano is left unattended for two minutes, a musical alert will automatically play. The piano requires four 1.5V AA batteries (not included) For ages 36 months and above.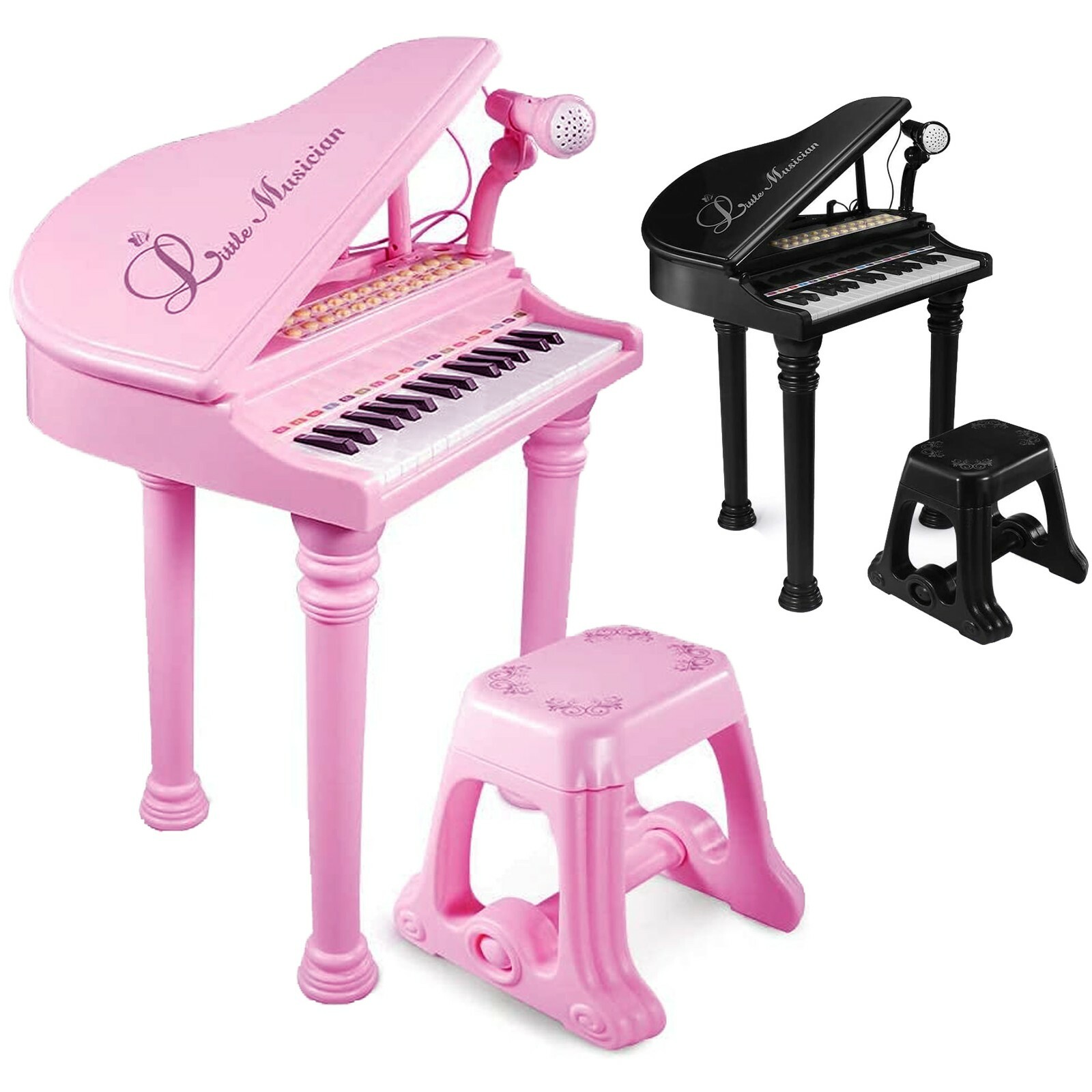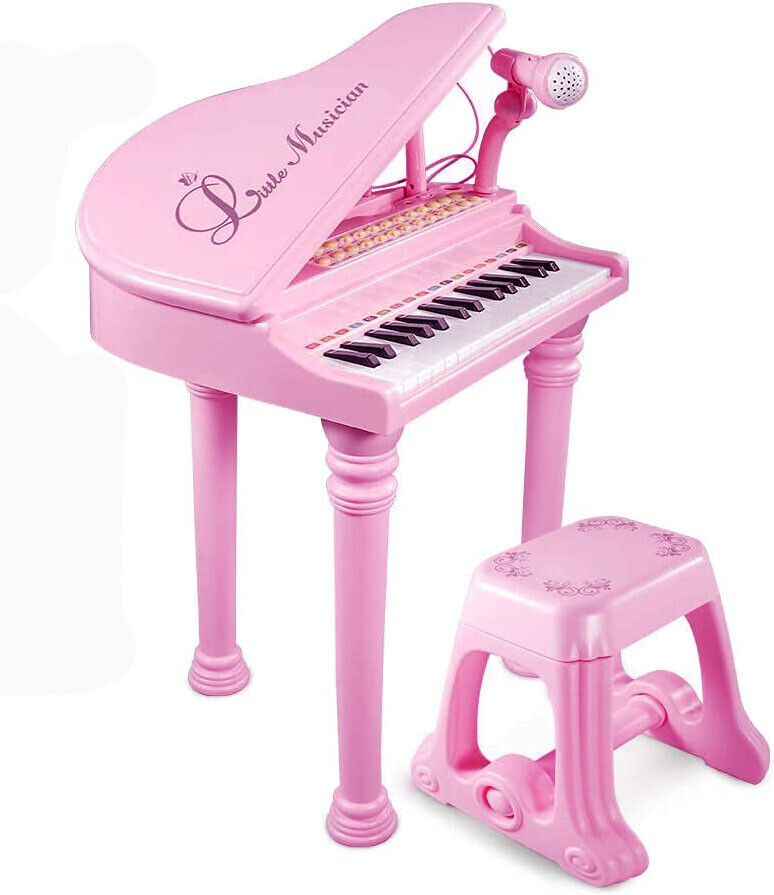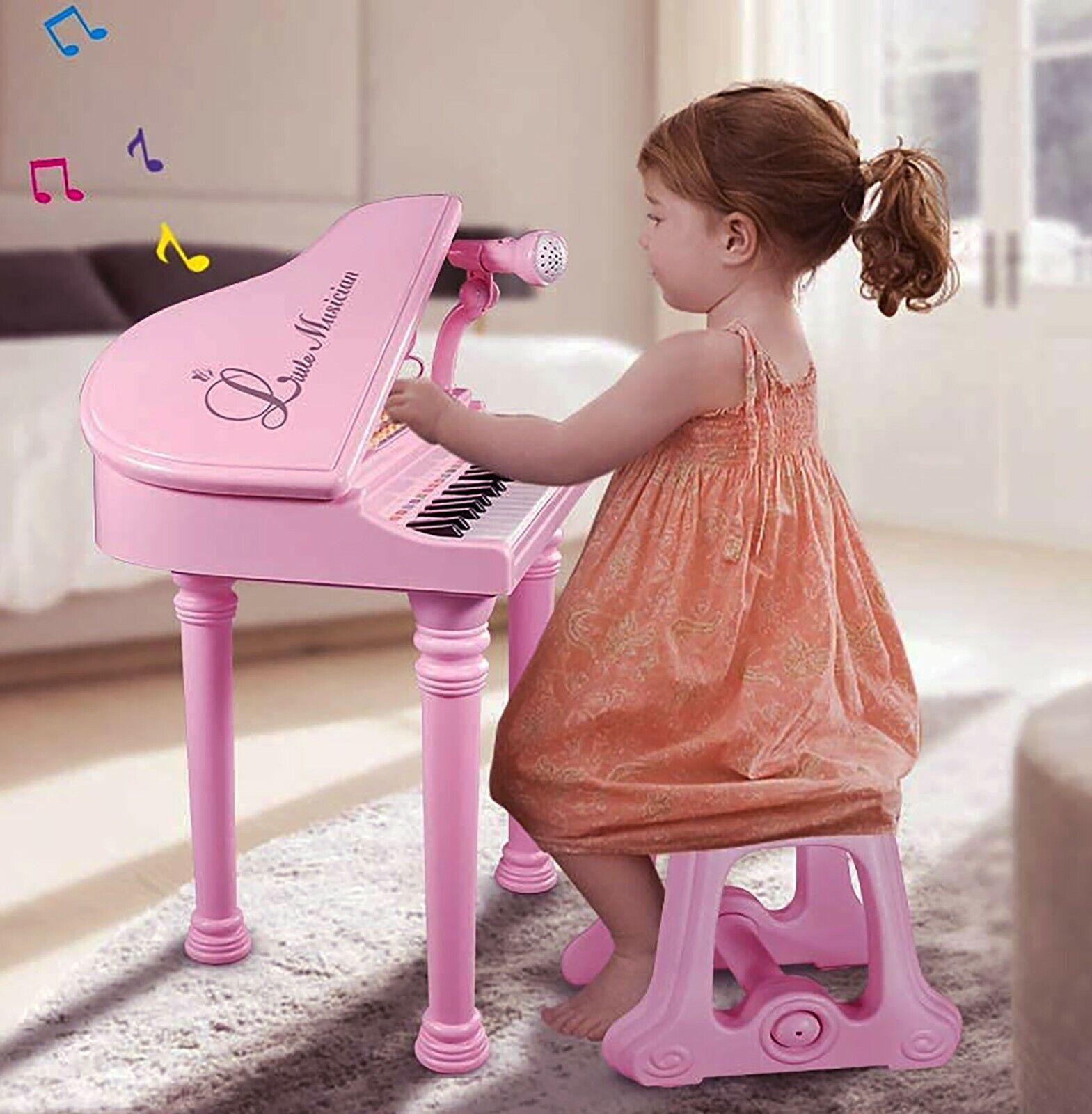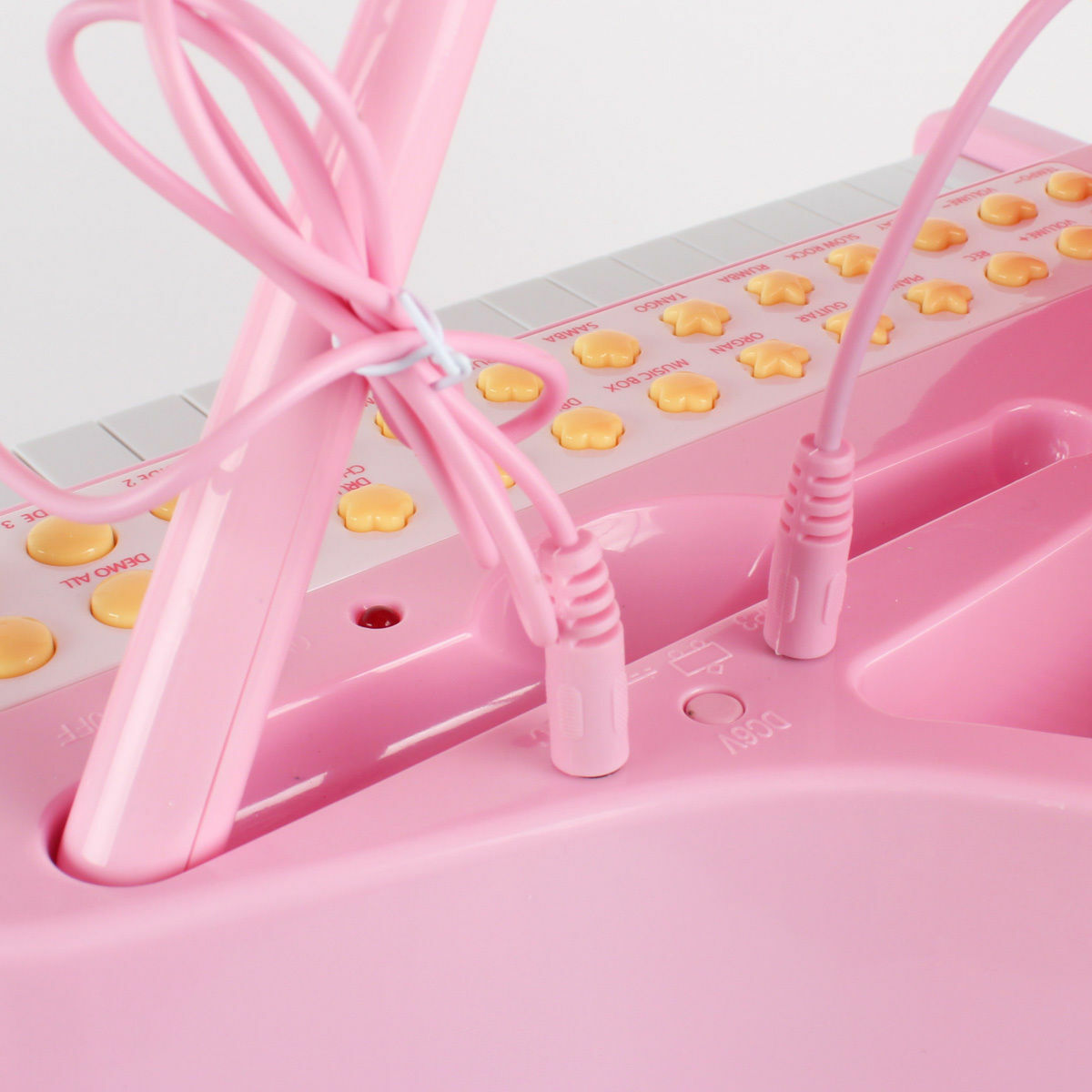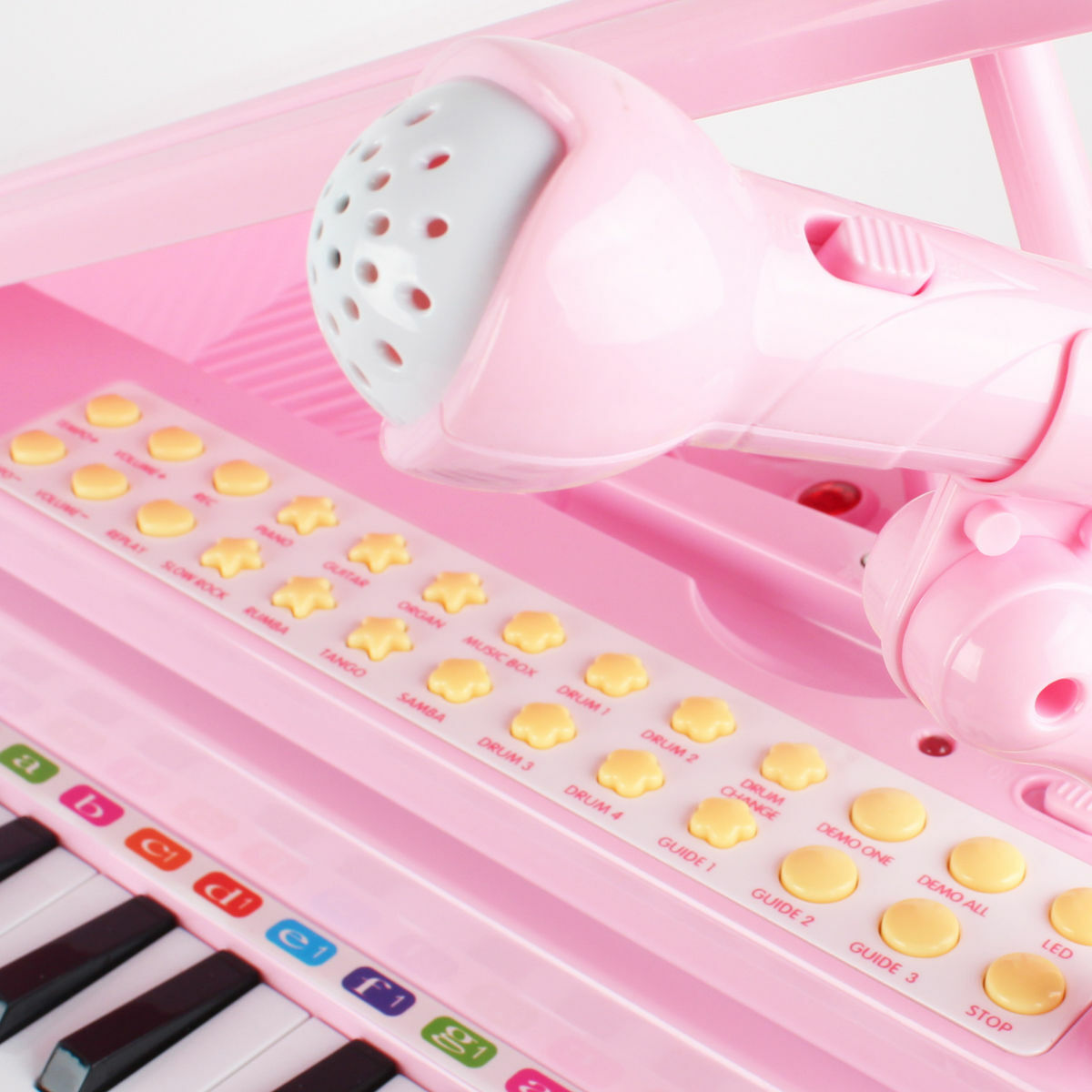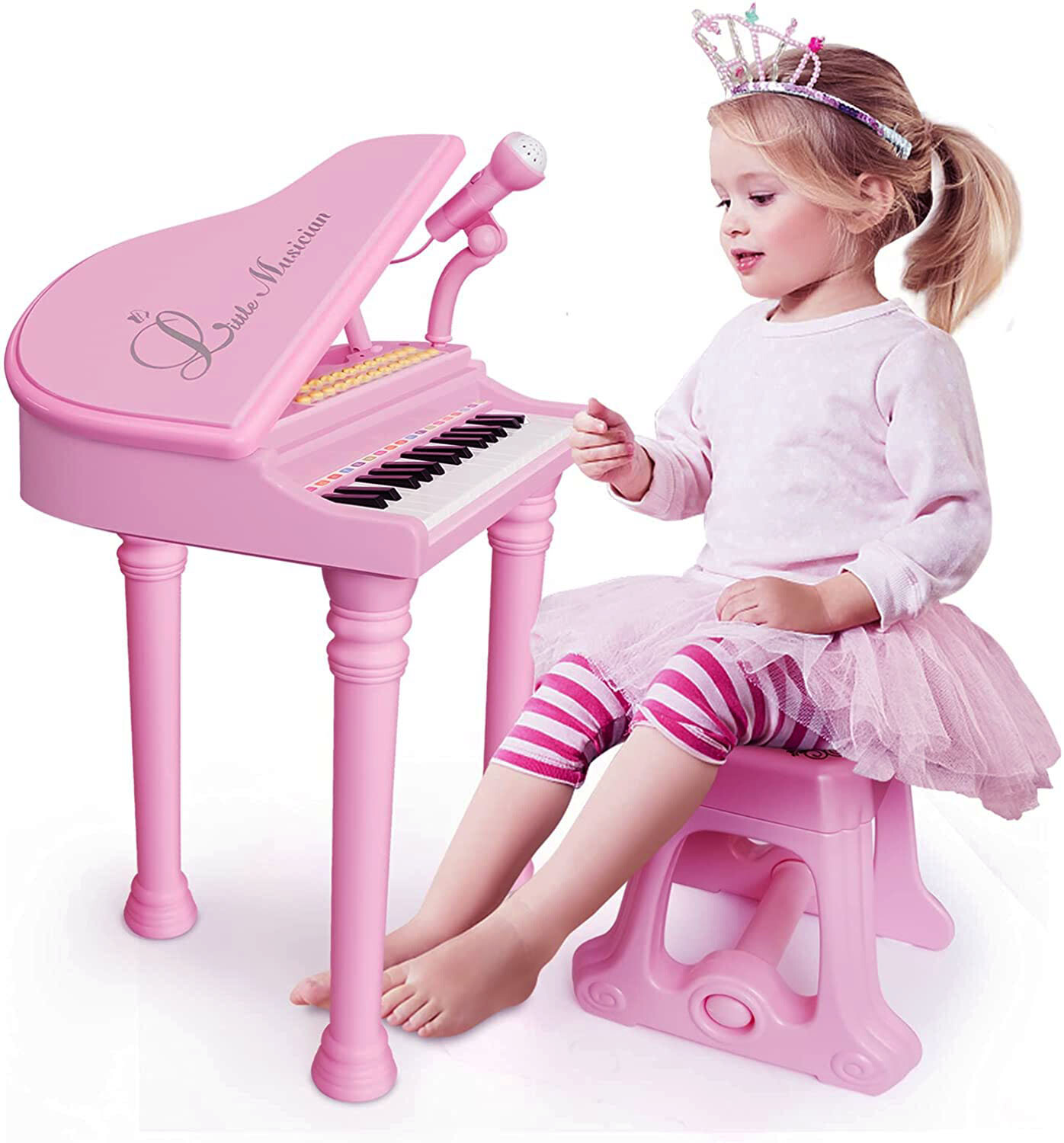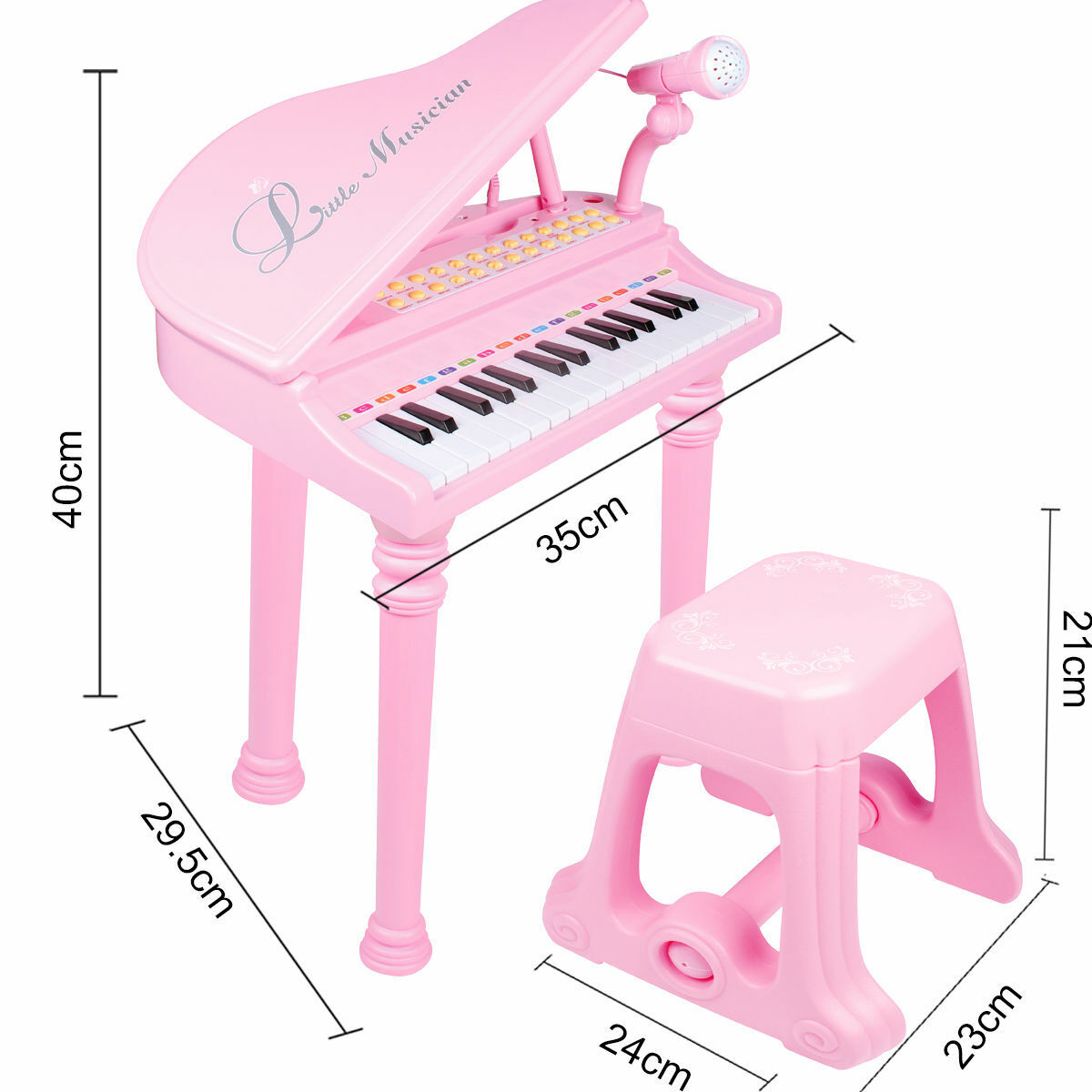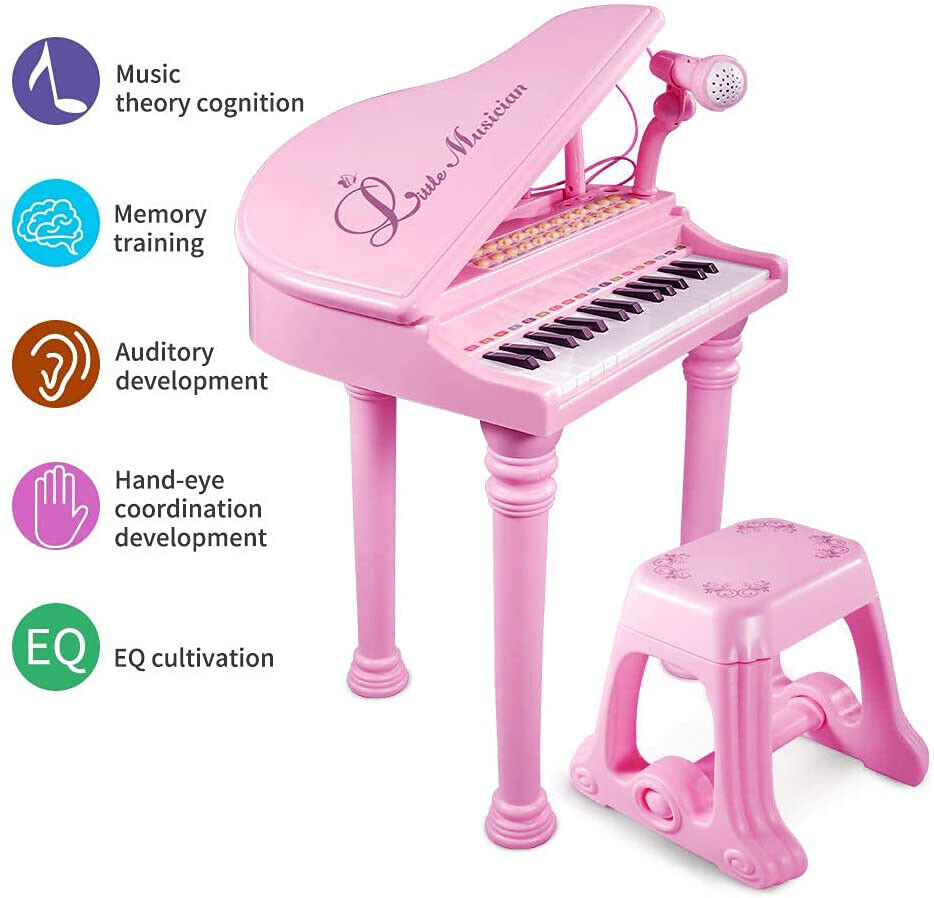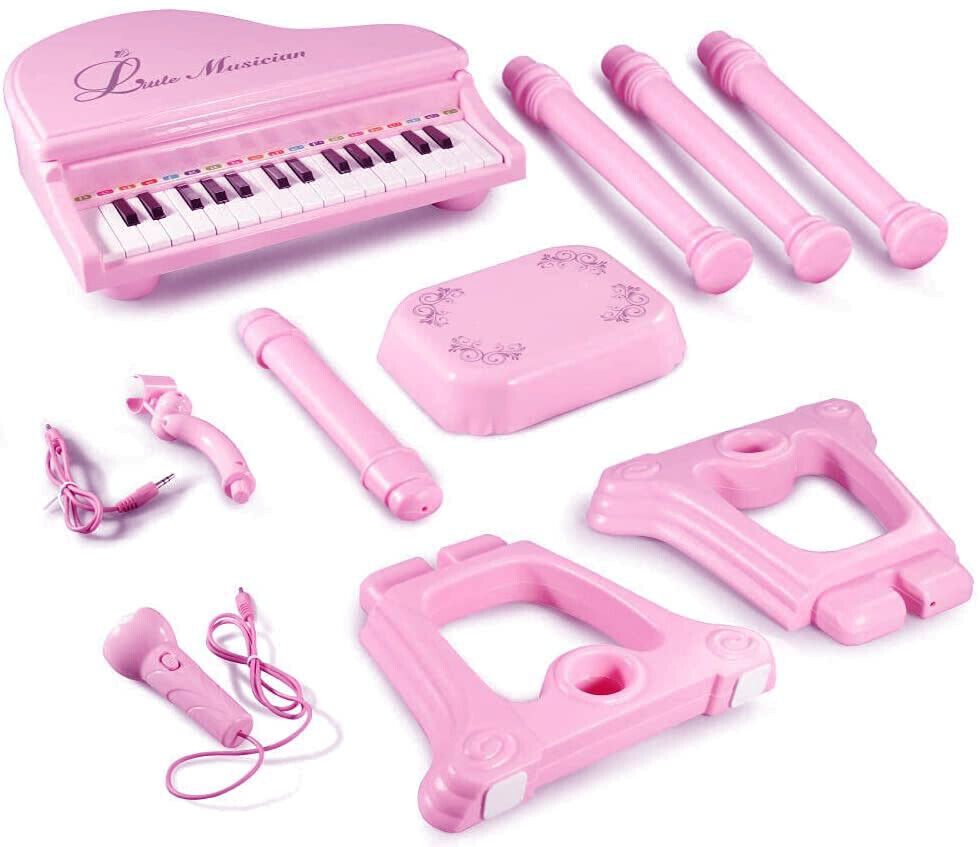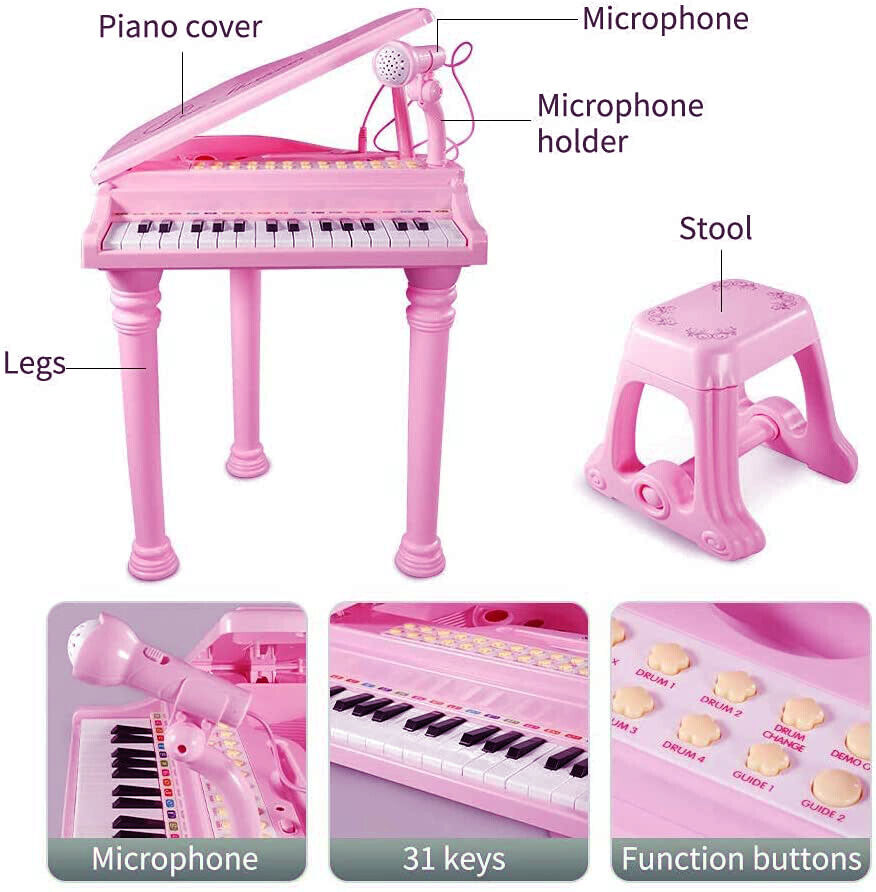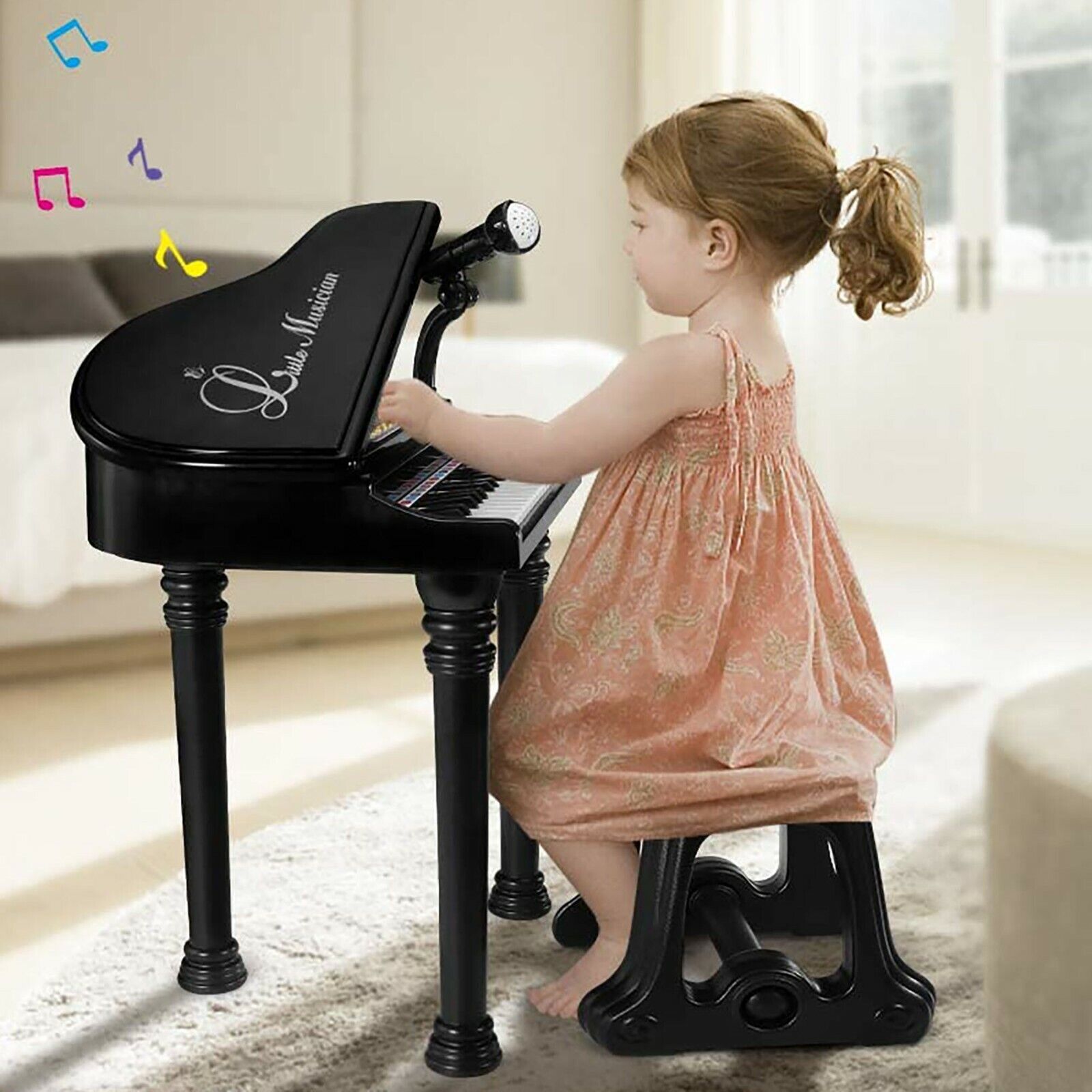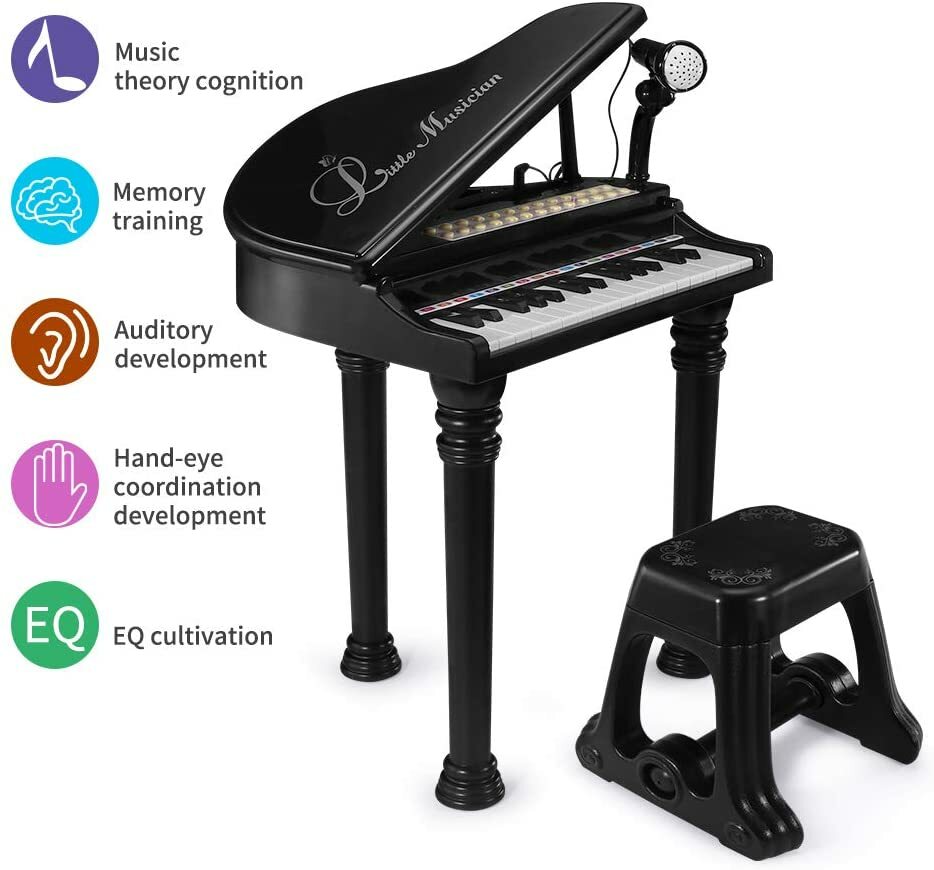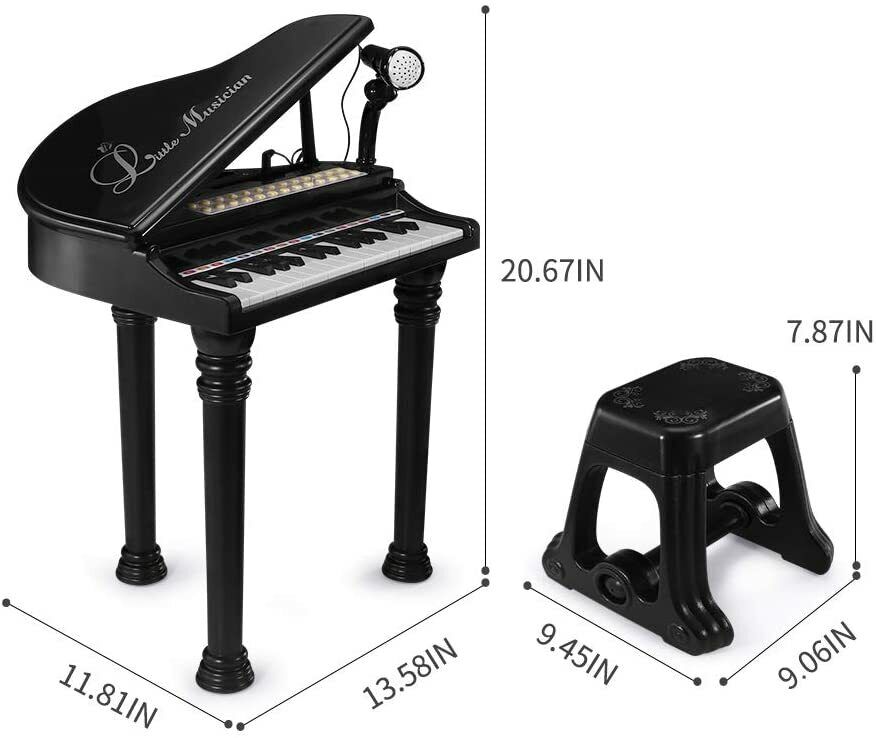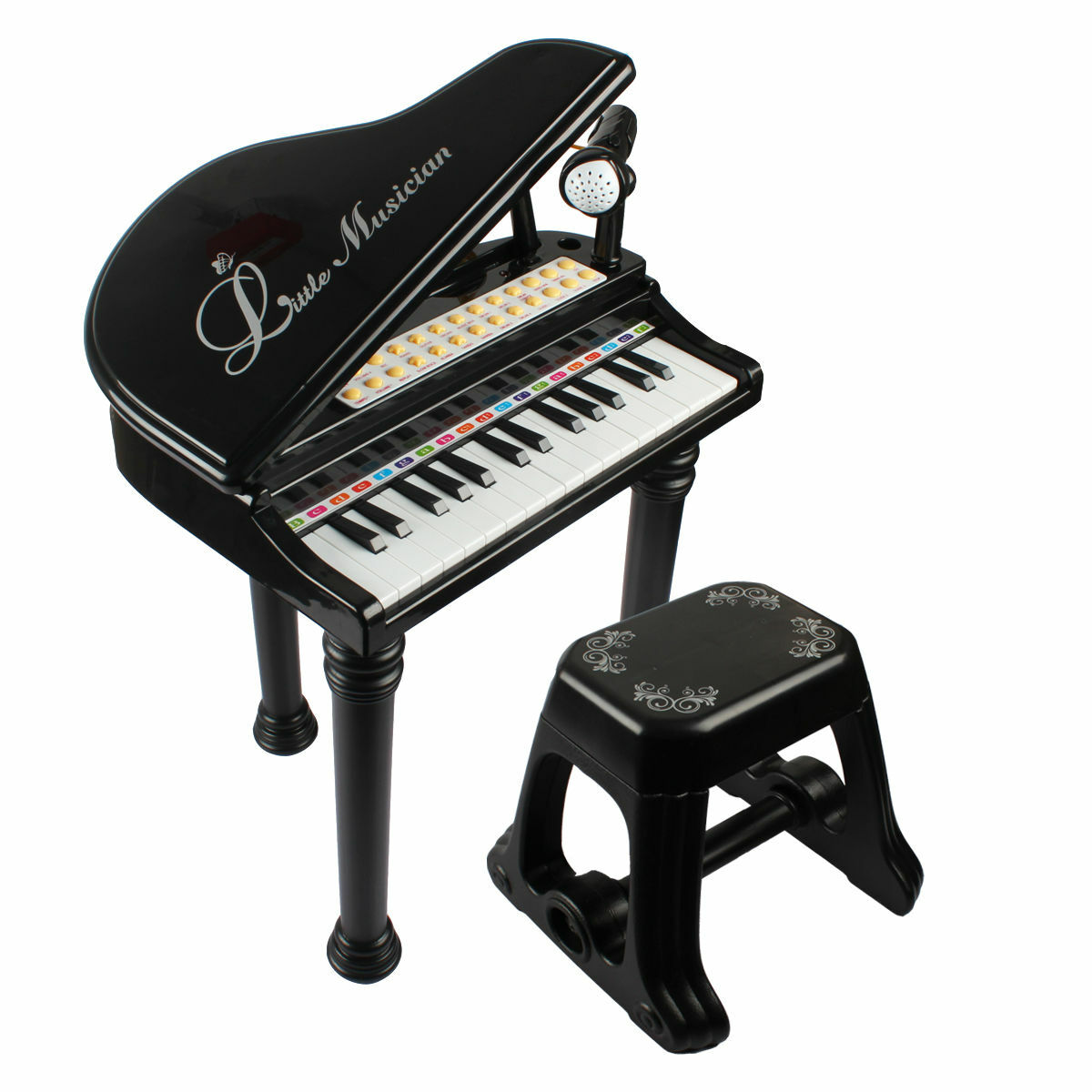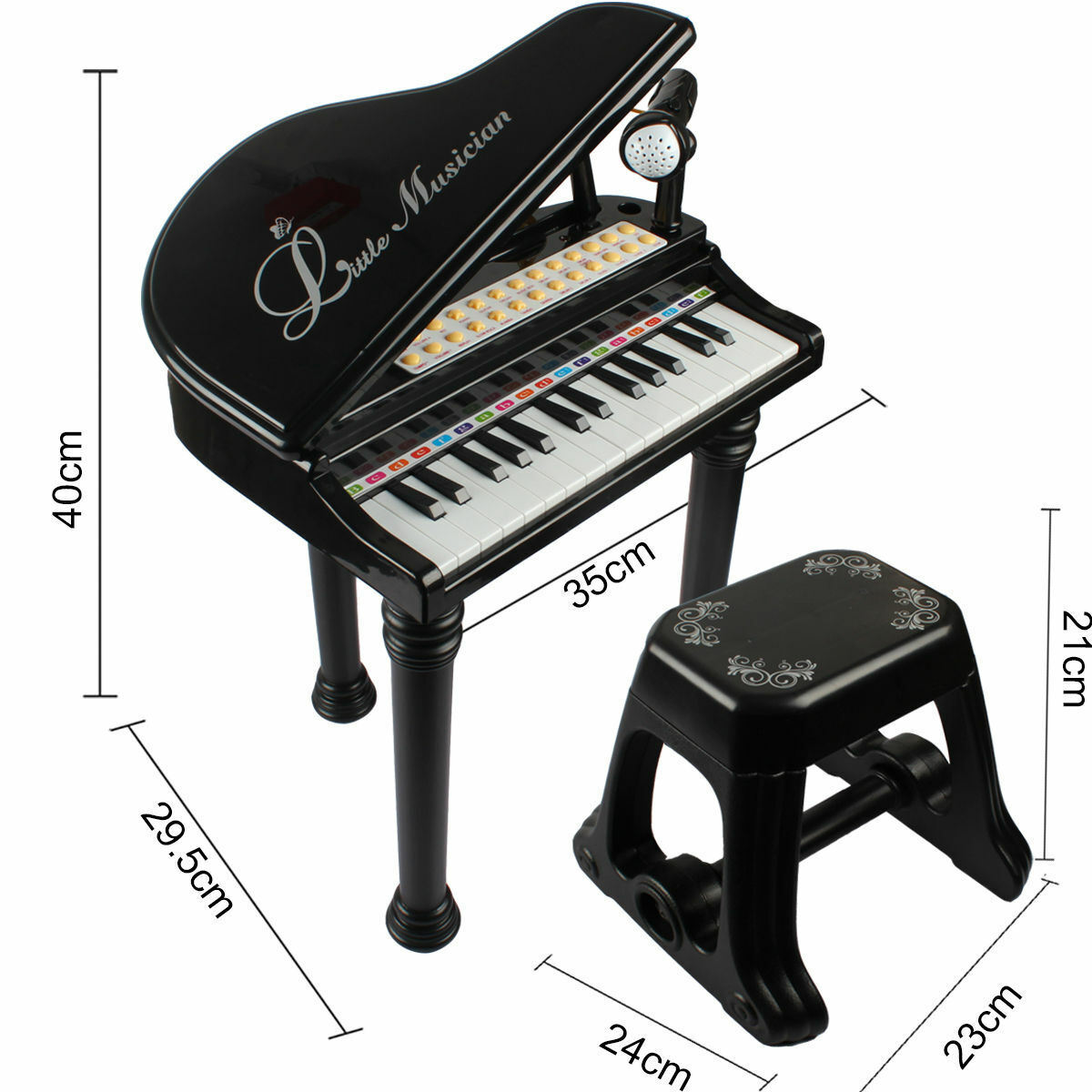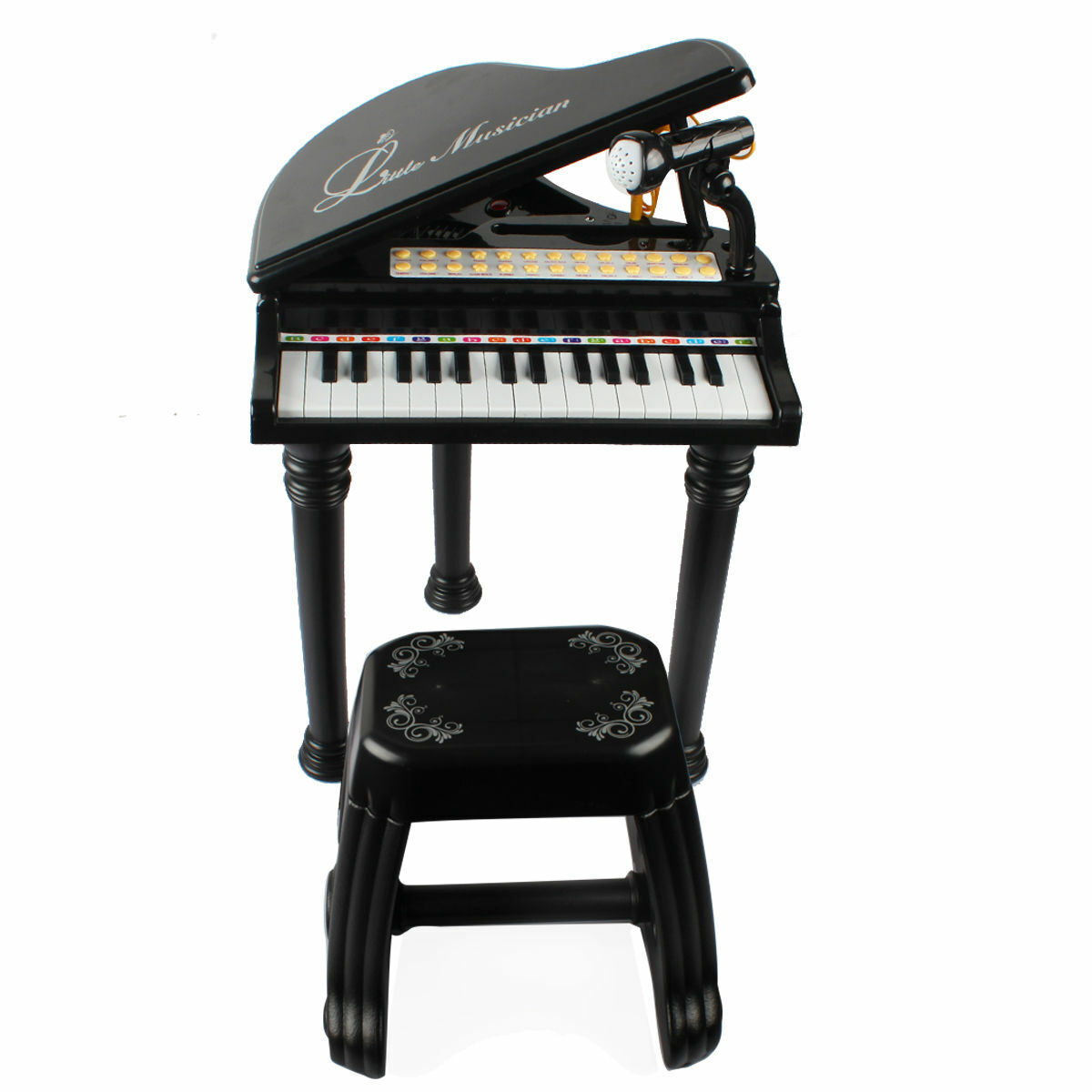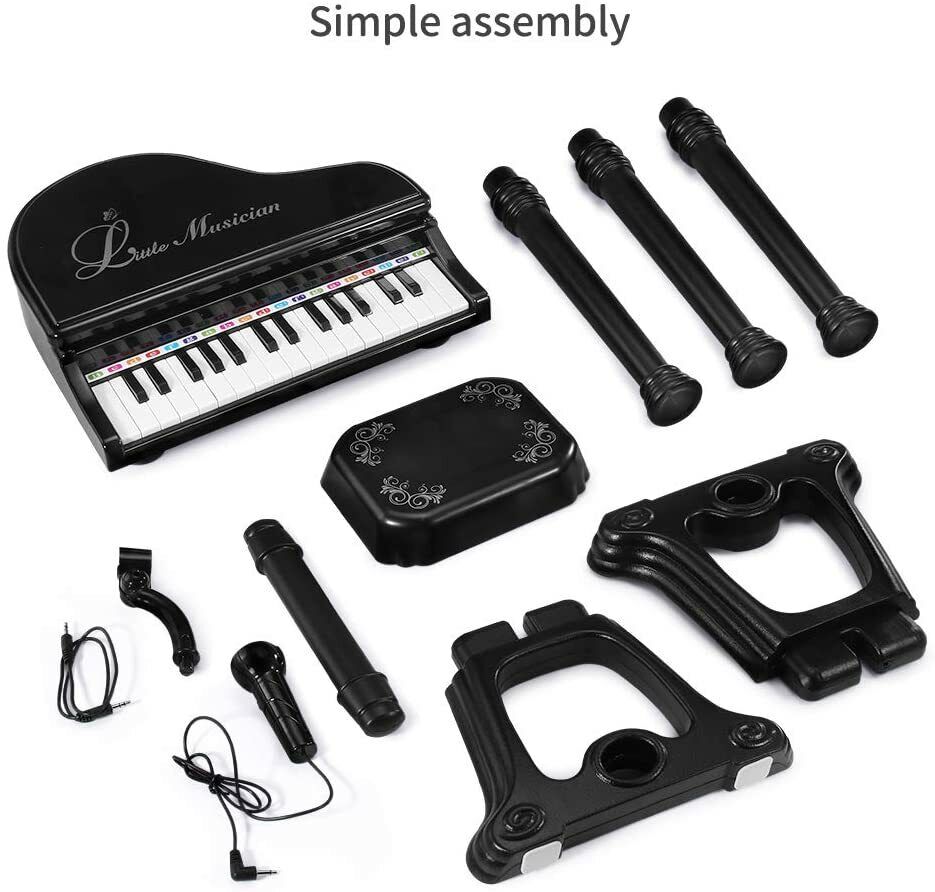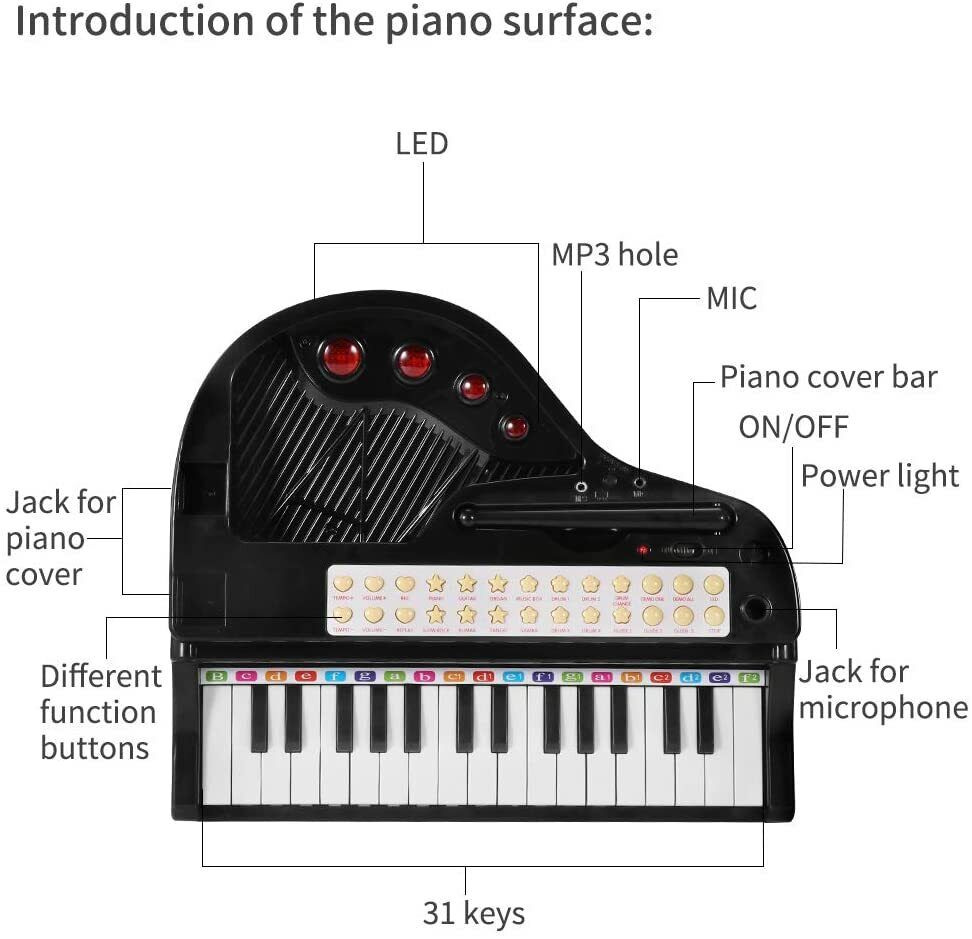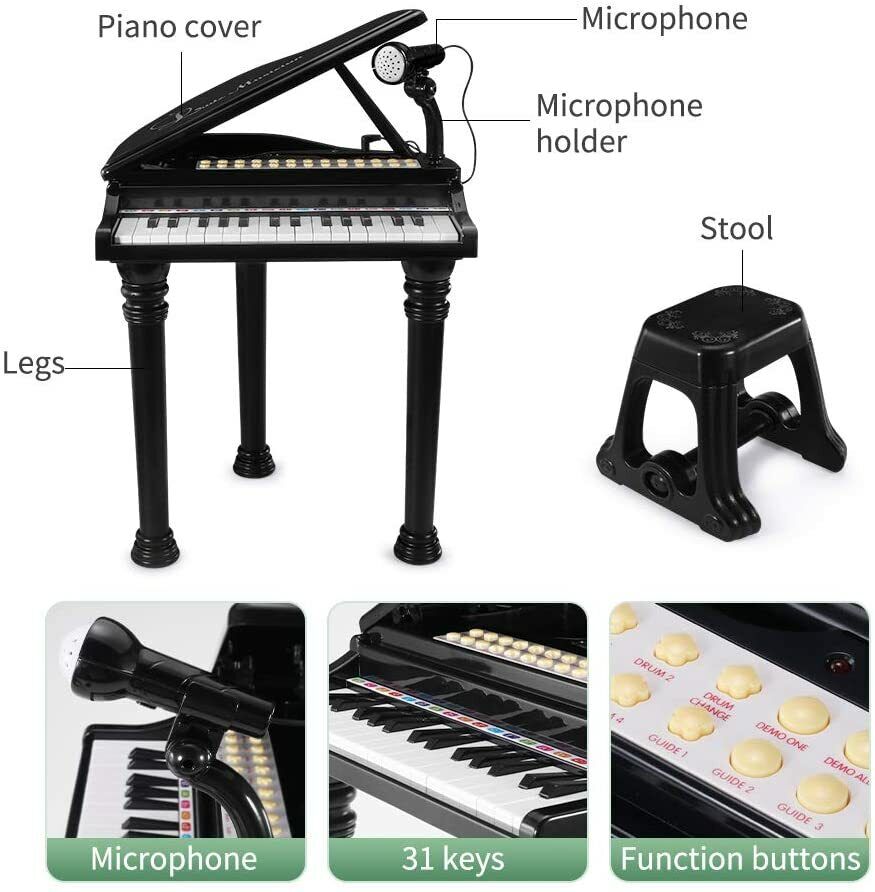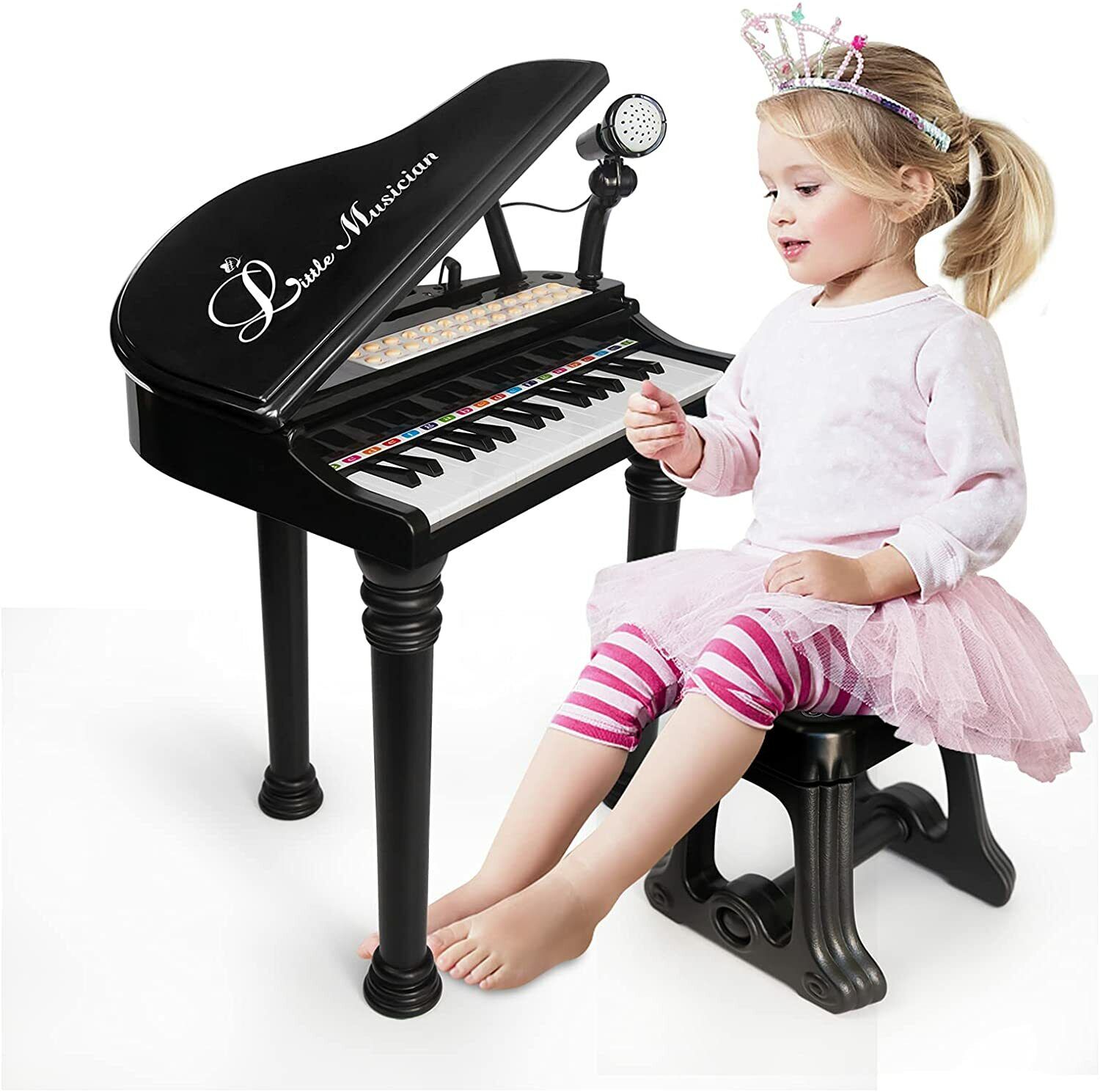 See video: Click Here