Ingenuity Smart Size Gliding Swing & Rocker 10639
Stock Out
More hands-free moments with 2-in-1 swing and rocker
Vibrations mimic favorite movements like car and heartbeat
Automatic swing features 30, 45 and 60-minute timer
Plugs in with included AC adaptor
Seat rotates 360° so baby stays in sight
Holden
Sometimes it helps to have an extra set of hands, and this combination baby swing & rocker from Ingenuity is the closest second to your arms. Soothing vibrations help baby relax with 4 options made to mimic newborns' favorite movements: standard vibration, wave, car and even heartbeat. No need to drive baby around the block when she's feeling fussy! Choose from 8 melodies, 3 nature sounds or white noise to calm baby. With optional smartphone connectivity, you can customize music, pictures and even videos to make your baby's experience just right. This small baby swing takes up 30% less space than full-sized swings, while offering all the luxe comfort baby needs. The oversized seat invites baby to snuggle up, with 2 recline positions for maximum coziness. A headrest and full body bolster make sure baby is supported. Whether your little one sways in the automatic swing or rocks in the rocker, she'll be as peaceful as an infant can be.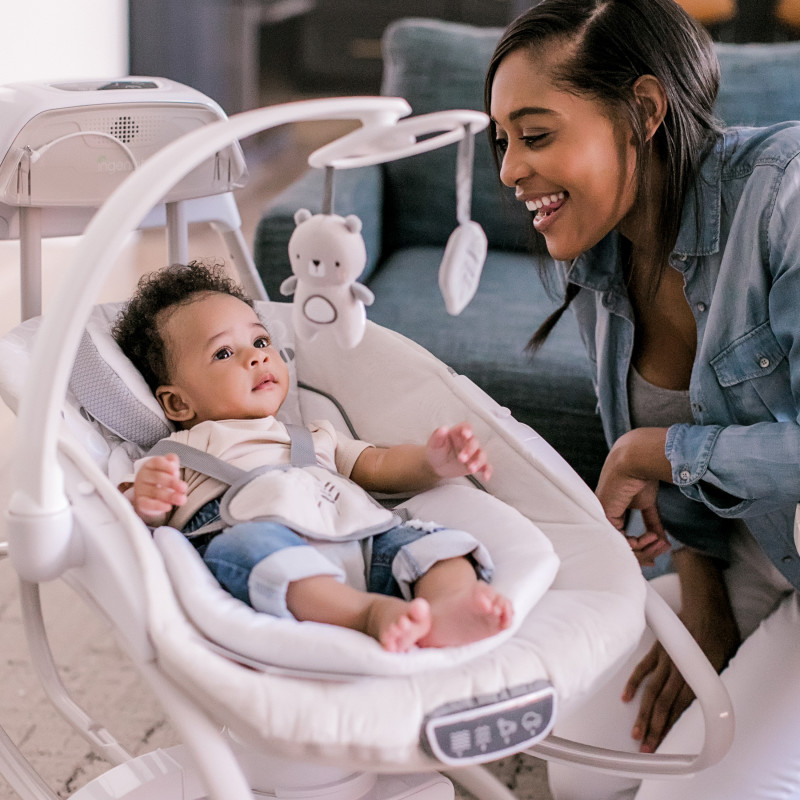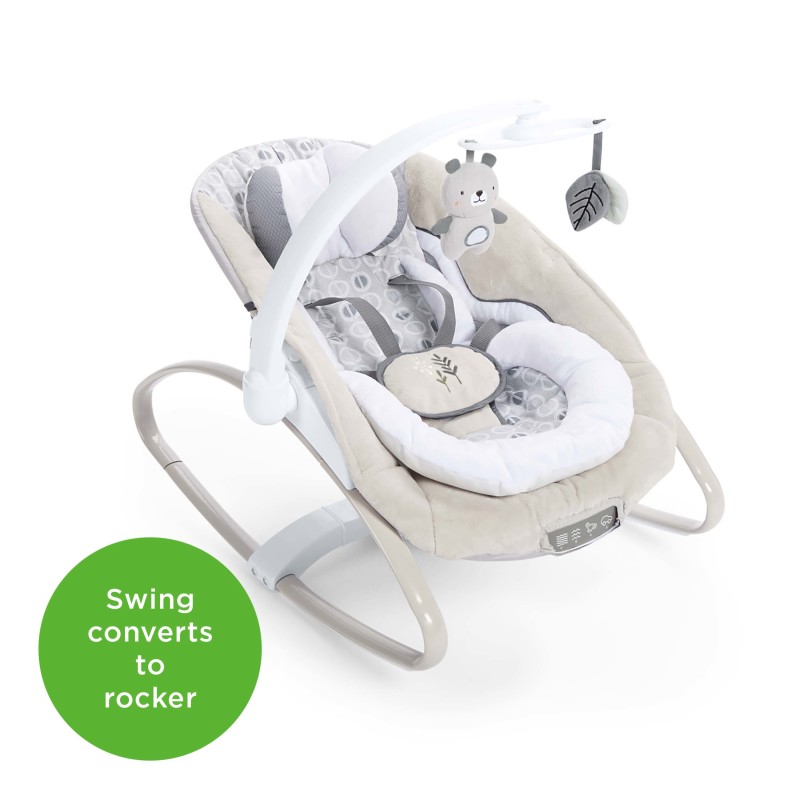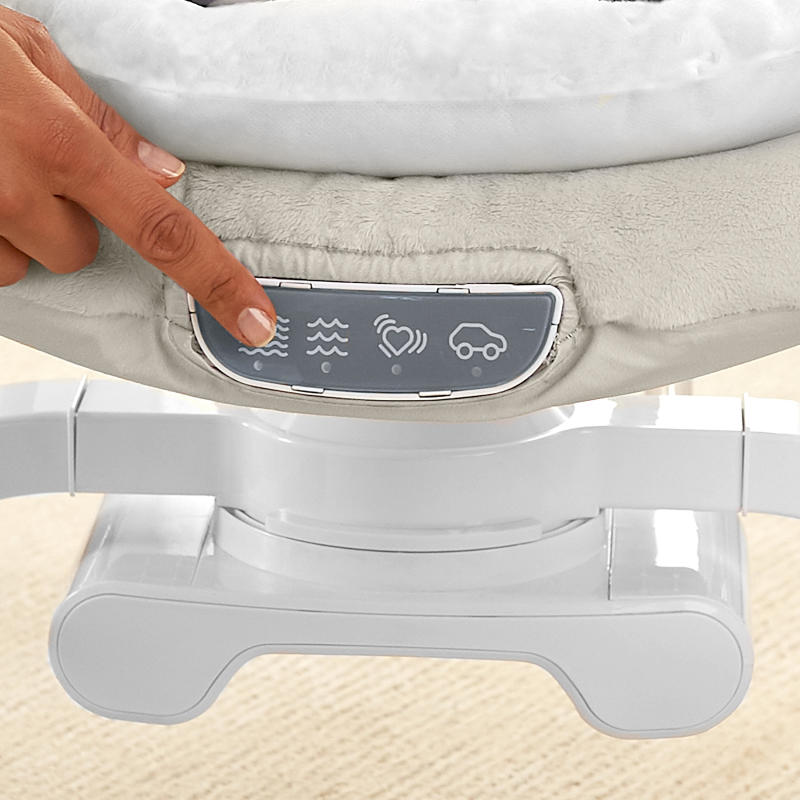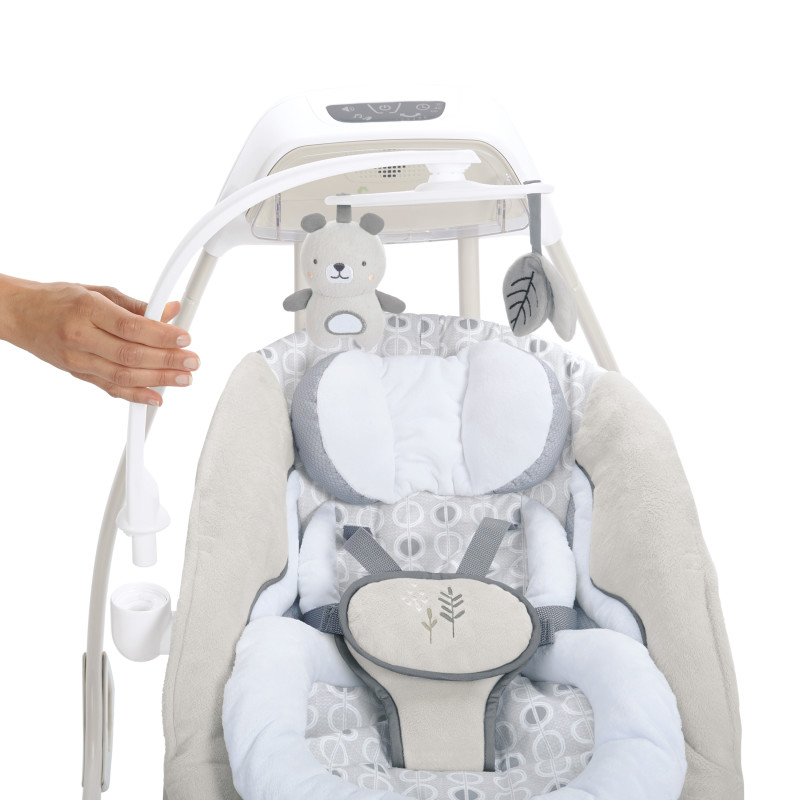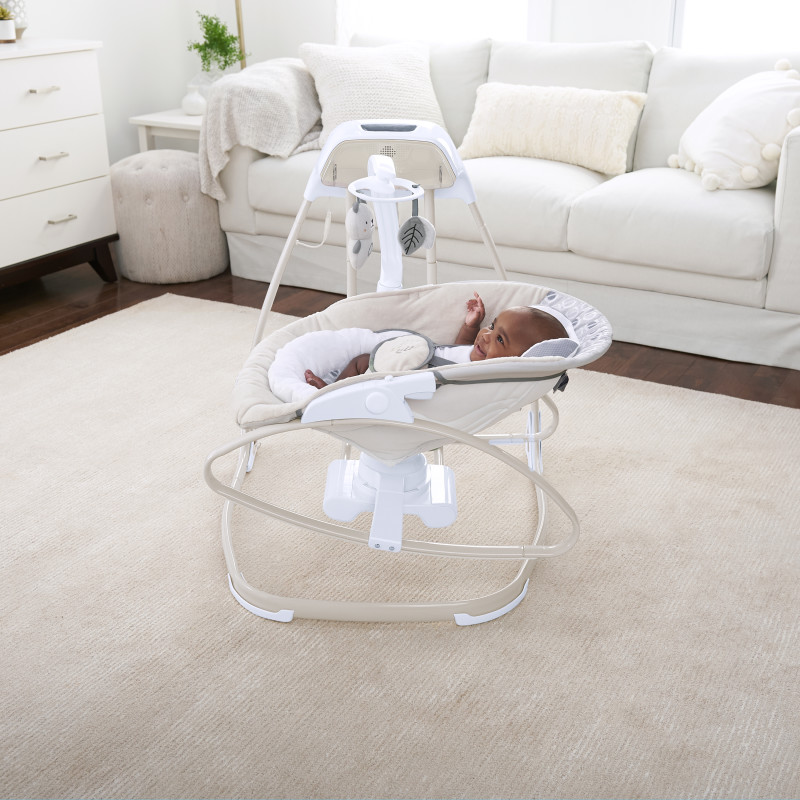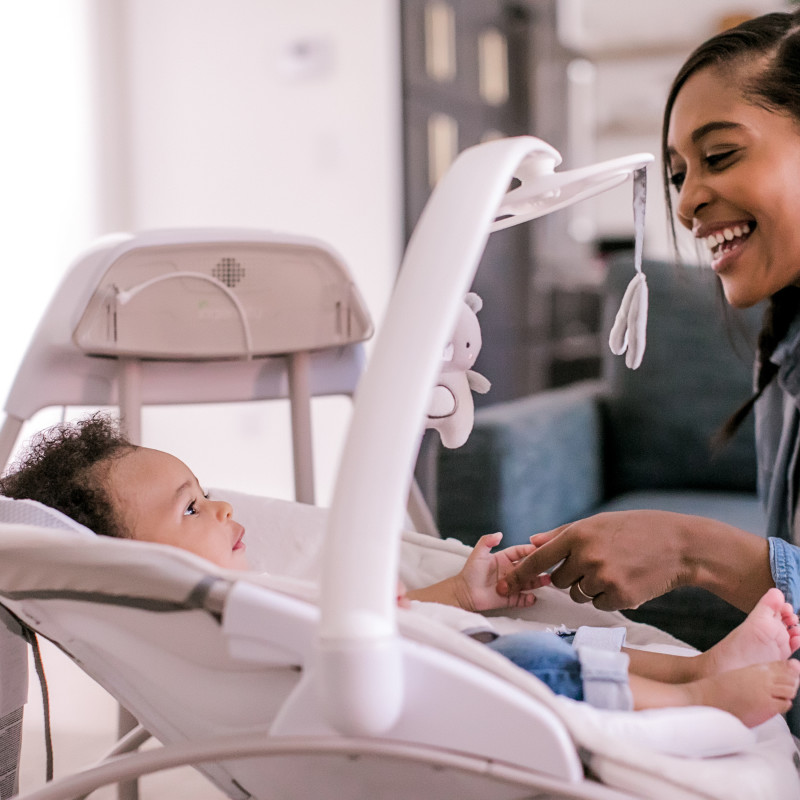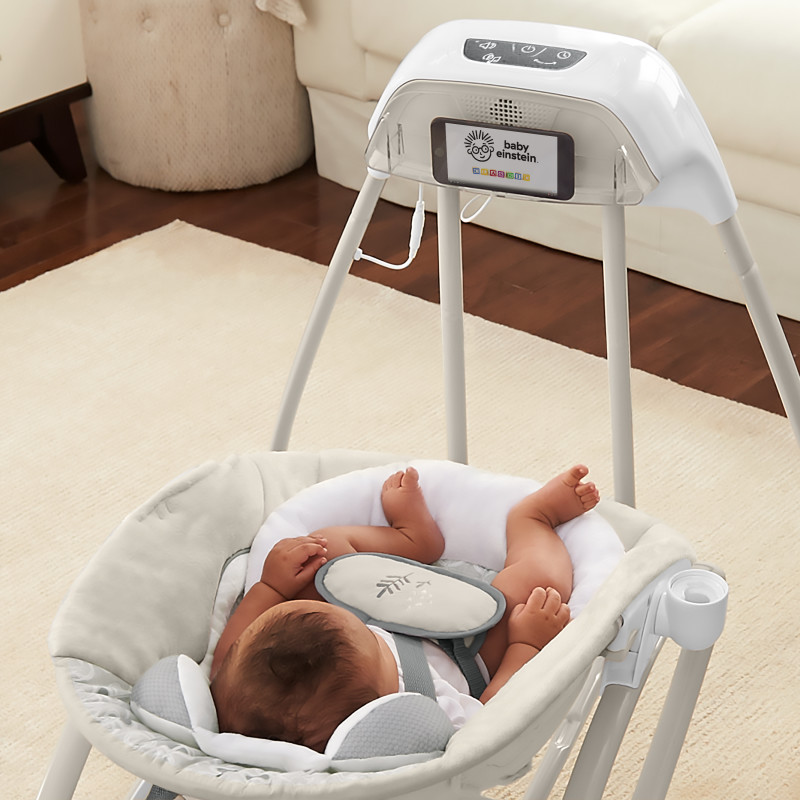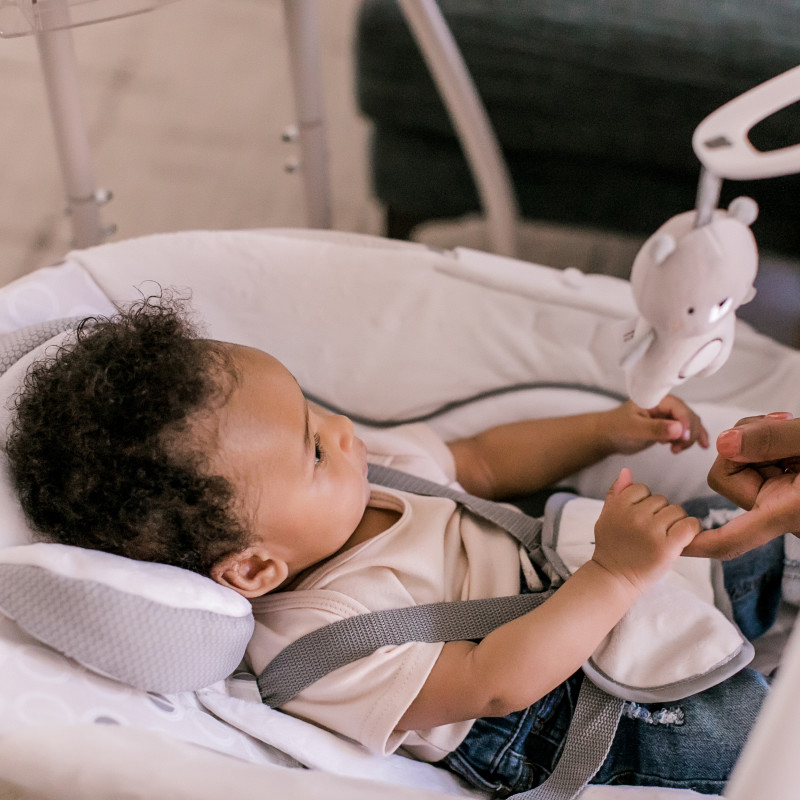 Features
0+ months
newborn & up
upto 20 pounds/9 kg
Details
| | |
| --- | --- |
| Dimension (in) | 34″ x 28″ x 32″ |
| Age Minimum (months) | 0 |
| Batteries Included | Not Included |
| Batteries Required | Required |
| Battery Type | D |
| Gender | Neutral |
| Weight Maximum (lb) | 20.0 |
| Weight Minimum (lb) | 6.0 |
| Model Number | 10639 |
Instructions & Care
Seat pad, bolster, and head rest – Machine wash with cold water, gentle cycle. Frame, toy bar, and toys – Wipe clean with a damp cloth and mild soap.
Video Link: