Description
INNOVATIVE TECHNOLOGY: This bottle warmer from Nuvita uses the most innovative technology to gradually heat the milk. The different programs are easy to use and can be selected from a single knob. Compatible with all bottles!

4-IN-1: Our breastpump warmer comes with 4 different, easy-to-use programs: Bottle warmer, Fast Heater (2min 50sec), Food Warmer and Gentle Defrost.

ULTRA DESIGN: This innovative bottle warmer will look great in your kitchen; it is aesthetic and perfectly expresses the concepts of Intelligence, Ease and Safety.

OVERHEATING PROTECTION: A latest generation appliance with a special protection system against overheating. It prevents food from burning, thus eliminating the risk of nutrient alteration.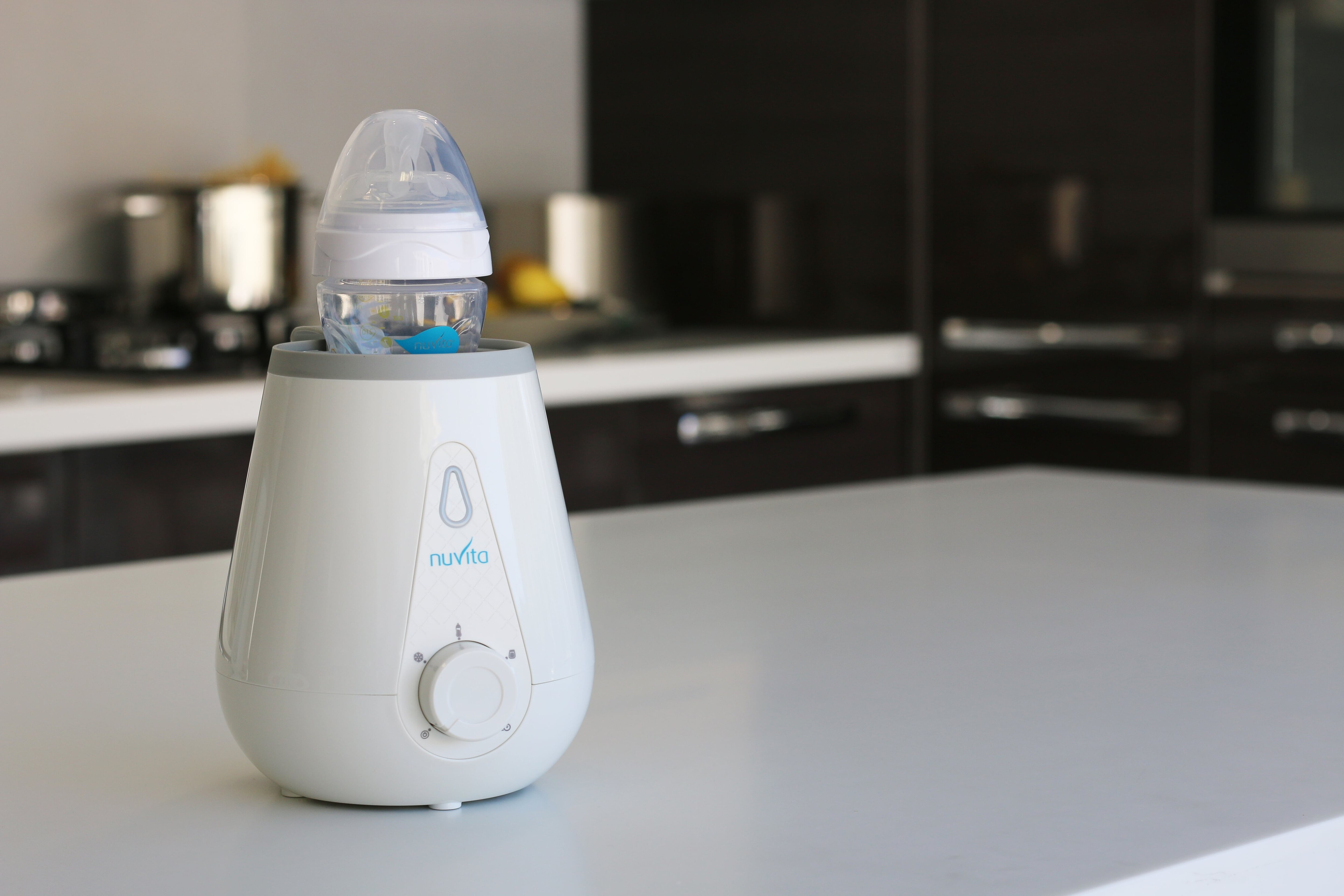 This innovative and elegant Nuvita bottle warmer perfectly incorporates the concepts of Nuvita products, intelligent, easy to use and safe. Its highly innovative technology ensures easy operation and a wide range of different programs and features. Compared to other bottle warmers, the "Quick Heating Program" makes it the fastest on the market today, with only 2min 50 sec warm-up time. In addition, automatic overheating protection and gradual, homogeneous temperature heating ensure maximum safety and keep your baby's food to the highest quality standards. The 4 different heating programs, make this product extremely versatile and useful, as you do not need to buy more different devices, saving space, time and money.- Bottle warmer program: ensures perfect gradual warming without the risk of overheating, thus avoiding the risk of alteration or loss of nutrients.- Fast Heating Program: Ideal for rapidly heating breastmilk in just 2 min 50 sec (* Considering 60 ml of milk at a temperature of 20°C in a Nuvita Mimic bottle).- Food Warming Program: Allows you to heat the first baby food evenly, directly in the jars.- Gentle Defrost" Program: Allows you to thaw breastmilk gradually, without the risk of alteration or loss of nutrients. The external product is made of high quality and practical ABS plastic, which further differentiates it from the competition. This versatile and innovative bottle warmer will become your favourite accessory to display in your kitchen. Compatible with all bottles!